Facilitating Transformational Experiences for Self Healing

Wellpoint Quantum Regression™
Wellpoint Quantum Progression™
Wellpoint Quantum Afterlife™
Wellpoint Quantum Parallel Life™
Wellpoint Quantum Release™
Wellpoint Quantum Ancestral Regression™
Wellpoint Quantum Ancestral Afterlife™
Wellpoint Quantum Ancestral Release™​​

Wellpoint Quantum Regression™ Group Events
Wellpoint Quantum Progression™ Group Events
Wellpoint Quantum Ancestral Regression™ Group Events
Wellpoint Quantum Ancestral Release™ Group Events
Wellpoint Quantum Ancestral Afterlife™ Group Events

SPECIAL EVENTS:

Summer &Winter Solstice Events
Awakening Your Ancestral & Earth Knowledge with
432 hz with SoundSyncTech™

---
Discover the TRUTH of who you are by going to the SOURCE of ALL THAT IS
with Wellpoint Hypnosis Method™ and SoundSyncTech™ .
In order to connect deeper to your true self, it's important to examine the influences hidden away in some vast resource (time portal) of your mind. Dimensional awareness is a "real thing". Connecting to the quantum realms of your own soul consciousness holds the keys to unlock the doors of all creation.

Using Wellpoint Hypnosis Method™ offers a vital step towards alignment with your loving awareness. Through this unique spiritual hypnosis, you are transported to a time and place with your loving Soul consciousness standing by waiting to assist you. By doing this deep inner work, we gain trust and become awe-inspired by what we "uncover" about ourselves as we release everything that isn't in alignment with our highest and best good.

The SoundSyncTech™ brainwave frequency music used exclusively in a WellPoint Quantum Hypnosis™ Session, masterfully engages your brainwave frequencies to facilitate an intimate journey of self-exploration as you connect deeply with Pure Source. "Know Thyself" takes on a new meaning.

There has never been a more important time to align with your highest self to receive guidance and healing, as well as release yourself from the ties that bind. We are here to discover our life purpose and fulfill our destiny! By actualizing your pure potential you are doing profound "inner work" to restore your divine energetic signature.

It is your Divine birthright to live as live as your true sovereign and authentic self. Let nothing or no one hold you back. Set yourself FREE. Let the journey begin!

There are various packages available depending on what you wish to experience. You can also mix and match according to your wishes:
Bundle 1:
General - Good Place to Start
Past Life Regression, Ancestral, Quantum Release
Discover your past lives, connect with your ancestors and release entanglements, negative energies, and unhealthy patterns which are standing in the way of your future.
Bundle 2:
Ancestral
Ancestral Regression, Ancestral Release, Ancestral Afterlife
Connect with your ancestry and receive messages from your loved ones, clear ancestral karma, and meet your spirit guides.
Bundle 3:
Past Life Regression, Quantum Release, Future Life Progression
Examine your past lives that have had the greatest impact on your life, release negative attachments, visit your akashic records, revoke vows, contracts and agreements, visit your soul family and galactic timelines.
Bundle 4:
Past Life Regression, Quantum Progression (Afterlife), Parallel Life​ Explore past, future lives and parallel lifetimes.
Each session is approximately 3 hours long and are spaced out according to your integration time. Bundles must be paid in advance. Single sessions are available at the listed rate. Cancellations must be given within 48 hours' notice for a refund. Arrangements must be made in advance for in-person sessions. For special circumstances longer weekend sessions can be accommodated. All sessions are strictly confidential and recorded.
Contact Dana directly at 760-456-5954 or email
[email protected]
for your scheduled appointment.
---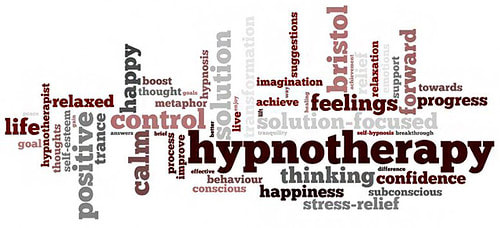 ---
Wellpoint Hypnosis Method™
sessions are solely intended for a non-therapeutic use of hypnosis. Services to be provided do not include the practice of medicine, as Wellpoint Hypnosis Method™ Practitioner is not a licensed physician. These services are non-diagnostic and are complementary to the healing arts services that are licensed by the state. The California State Legislature has determined that state licensing may not be conferred upon an occupational group for purposes of status or prestige. The primary purpose of licensing laws for legally defined Healing Arts and Mental Health professionals is to protect public health and safety. Accordingly, Wellpoint Hypnosis Method™ Practitioner
/
Hypnotherapists are not issued licenses by any state governmental agency to engage in their professional services.
Dana Plant
has received advanced Level 4 Training in Wellpoint Hypnosis Method
™ and is certified to perform all aspects of Wellpoint Hypnosis Method Sessions™ listed above.