Psychic Readings & Tarot Readings
Tarot Readings
​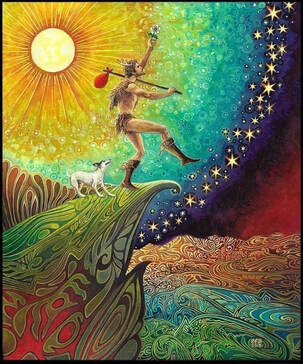 Tarot cards draw from Divine Intelligence and provides information, insights and awareness to all of your questions. Tarot Cards have been around for eons and made popular over the years despite the stigma that has been placed on them from people who simply do not understand they are tools for personal growth, transformation, and spiritual inspiration.
When you receive a Tarot reading the most important thing is your sincerity as a seeker, the formulation of your question, and your willingness to allow the story to unfold in the way of an answer. Tarot speaks the visual language of symbols and numbers. Your tarot reader possesses a great knowledge of the cards, numerology, astrology, as well as interpreting the message received through clairvoyance.
Dana Plant has been a Professional Psychic Reader for over 30 years. She has studied the tarot cards extensively and continually develops her psychic abilities. She has read the tarot cards for hundreds of people over the years and enjoys sharing her passion for the tarot and her intuitive gift. Dana is also a gifted healer and healing energy is also transmitted through her channeled messages.
Tarot readings are via telephone or internet. Due to the present circumstances, readings are not done in person at this time.
---