One-on-One Program ~

Discover the Destiny of Your Relationships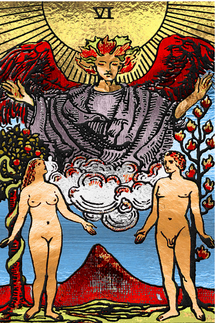 Are you ready
to
understand,
balance, and
transform
your relationships? If you're "IN" just say YES and join me on a free "discovery" call to see if this is the right fit for you.
This co
aching
program is designed to assist you in understanding who you are on the deepest levels
so
you may move forward
with greater clarity
(either in your current or
future relationship) from a heart
-
centered space of conscious awareness.

Choose from a 1 month, 3 months or 6 months on-going coaching program.
​
Utilizing tools for transformation you will gain a deeper understanding into your true authentic Self and release subconscious blocks which are preventing you from experiencing healthy relationships beginning with the relationship you have with yourself.
You will learn why you are the way you are and transform your life to live more authentically. This life changing process ultimately leads you toward deeper intimate connections, especially with those closest to you.
You will gain knowledge of yourself and your relationships through the ancient sacred destiny cards system to give you a clear picture of your relationship karmic connections to help you navigate the most positive outcomes.
Through spiritual hypnotherapy, you will heal past emotional trauma and explore your ancestral roots to clear anything you have unconsciously taken on from your family lineage.
This is profound inner work and the highest calling you can do in this lifetime, not only for yourself and your ancestors, but for future generations. This sacred healing work benefits humanity with Earth's ascension process for the awakening of higher consciousness through all time, space, and dimensions.
Knowledge is POWER. You are needed on the planet at this time. You are WORTHY. Your destiny awaits!
To schedule your free consultation contact dana at (760) 456-5954 or email at
[email protected]
---
---
TESTIMONIAL:
Thank you for an amazing session. It was a perfect wrap up for our 4 week program. Now I look forward to our next chapter and I would like to sign up for another month of 4 more sessions. I love how you customize the different modalities of treatments--aromatherapy with raindrop, destiny & tarot readings and Wellpoint Hypnosis to one's individual needs at the time. I feel so supported and I'm grateful for your skillful guidance. You are a fantastic coach! ~Ursula P., M.D., Encinitas, California
---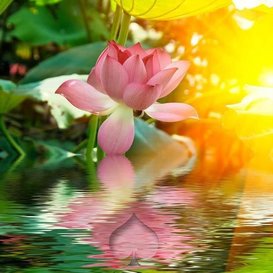 Intuitive Life Coaching
draws upon years of experience assisting people with everyday life situations. Utilize a coaching session to receive clarity and guidance when you are at a turning point and would like to talk with someone who is able to listen and sense what you may not be able to see because you are too close to it.
Dana utilizes her psychic abilities along with the tarot and destiny card systems to reach "in" and bring out points of view for you to consider. Coaching sessions are designed to keep you on track throughout the year and serves to remind you of what is to come when you are guided by your higher Self (allowing life to be your teacher) which will ultimately strengthen you as life's challenges present themselves.
Receive guidance when you are at a cross-roads and require life coaching (or when things are running smoothly) and you'd like insight into your next steps. Dana offers a psychic perspective on what's going on with you--your career, relationships, etc. and can help navigate you toward the best possible outcomes and a great way for you to keep motivated!
These sessions are open to anyone who is sincerely committed to personal growth and transformation. Contact Dana for a FREE Consultation to discover how these coaching sessions may assist you. On-going intuitive coaching sessions are scheduled bi-monthly with a 3- or 6-month commitment. All other sessions can be done ala carte and designed to meet your needs.
Coaching sessions are conducted via telephone, or online. The office is located in beautiful Encinitas, California.
---
---
---
Schedule Your Appointment or free discovery call (760) 456-5954 or [email protected]