Psychic Readings ~ Tarot Readings ~ Destiny Readings & Reports
The Science of the Cards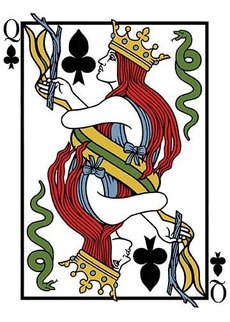 The Destiny Cards
are an ancient mystical number system with origins from the times of Atlantis and is said to be brought forth by the Order of the Magi. The Magi were "seers of old" who held the secrets of the Universe and could foretell the future with their understanding of the planets, numbers and symbols.
The Destiny Card system was released to the public in 1894 when The Mystic Test Book was published. The Mystic Test Book revealed the esoteric science behind the common deck of playing cards. This system has its roots in astrology and numerology but is a system all to it's own. It's amazingly accurate giving you exact time lines in which to move through life in tune with your true life path.
A gateway for self discovery, Destiny Readings reveal incredible information about your soul's path and offer you personal guidance and accurate insights into many areas of your life. Navigate your life path, yearly direction and relationships through your detailed and personalized Book of Destiny!
Each birth day is governed by one of the 52 playing cards. Your personal destiny cards which are associated with the month, day, and year you are born symbolize personality traits and karmic influences which, through symbology, astrology and numerology tell the story of your life!
Your personal path of destiny reading reveals a comprehensive blueprint of your life based on the astrological and numerlogical perspectives associated with your birth date. Dana offers an intuitive reading to help you understand your destiny report to give you further insight, inspiration and guidance as to the timing of events, money flows, relationship compatibility, and spiritual development. Your personal yearly report is included with the reading.
---
Relationship Readings:

Learn how your destiny cards
influences your relationships. Your personal destiny love reading will reveal the karmic connections of any relationship from family members, friends, business associates, to lovers! The secrets on how to navigate through any relationship are revealed with your
personal love profile
.
It includes your full 25-page love report! This is something to get excited about. Order yours today!
Essential Healing Services
---
---
---
Discover your Destiny Card on the Chart Below. Purchase your Destiny Reading for an in-depth overview!