Healer, Psychic, Spiritual Hypnotherapist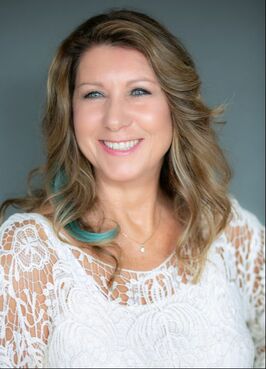 Dana Plant
has over 30 years experience with Vibrational Healing and Metaphysical Sciences. She is a
Professional Psychic specializing in Tarot and Destiny Cards Readings, as well as Intuitive Guidance Coaching.
Dana is a certified Master Clinical Aromatherapist and Massage Technician by the Natural Healing Institute in Encinitas, California, as well as holding various certifications in Reiki, Pranic Healing, Matrix Energetics, Aroma Acupoint Therapy, and Equestrian Arts. She has recently added
Wellpoint Hypnosis Method™
for
past life regression,
future life progressions,
as well as conduct group sessions to her menu of services.
In Addition, Dana is the owner and operator of
structuredaqua.com
which offer solutions for transforming unhealthy water to a balanced and pure state.

Dana is passionate about metaphysics and is committed to helping people transform their lives. She is proficient in combining her intuitive capacity to coach people in all areas of their life.
She is a long-time student of world-renowned Teacher and Sound Healer, Tom Kenyon, where she explores practices associated with Tibetan Buddhism, Egyptian High Alchemy, Taoism, Hinduism, and the Divine Feminine.
When you meet Dana, either over the phone or in person, she immediately puts you at ease and it feels like you're speaking with a friend you've known for years. She has the ability to work with people from all walks of life and breaks down the walls of even the biggest skeptics in a very short period of time.
Dana likes to view her work as the "inner technology" of metaphysics by focusing on the application of energy healing and/or psychic readings. Dana knows that when someone comes to her for a session, they are ready for personal transformation, self-empowerment and spiritual growth.
"It is my honor and privilege to assist people in raising their consciousness to a higher level which in turn will uplift humanity". ~Dana Plant
---

---
---
Contact Us:
VoiceMail: (760) 456-5954 e-Mail: [email protected]
---
Let's stay in touch to keep you up-to-date with the latest ESSENTIAL HEALING NEWSLETTER
---
DISCLAIMER AND WAIVER OF LIABILITY
Dana Plant will connect with the world of Spirit and energy accessing information with her spiritual intuitive awareness. Any intuitive information she brings forth is for your consideration only. Dana expects you to use your discernment and Free Will when interpreting the intuitive information provided. Dana is committed to honoring your Free Will at all times.
What you decide to do with any intuitive information given to you, including any actions you take, is up to you and in accord with your personal responsibility, your personal choice, and your God-given Free Will. Any and all intuitive information brought forth should at no time be regarded as legal, medical, financial, psychological or business fact or advice. The intuitive spiritual information brought forth by Dana is subject to your own personal interpretation and judgment.
Disclaimer: Spiritual intuitive readings are for entertainment purposes only. Dana's services are not a substitute for any professional service, licensed professional, or any other legally designated professional. Dana is an intuitive spiritual healer only. Should you require professional advice, care or direction, you are advised to seek advice from a relevant qualified expert that you personally deem appropriate.
Dana Plant / Essential Healing Services reserves the right to terminate a reading or intuitive healing during the course of the consultation for any reason. In the event of said termination, an appropriate refund will be given. In any reading involving possibilities and/or probabilities, it shall be understood that not all information will be known to the client at the time of reading. Possibilities and probabilities come directly from spirit, known at the present time. Given the information during the reading, the actions taken on the part of you, the client, will directly affect the outcome. Your processed payment serves as consideration and proof of acceptance of these terms by you.
DISCLAIMER and CALIFORNIA SB577
If you have a health or medical condition, or suspect that you do, you are strongly advised to seek immediate medical attention from a qualified medical doctor or any other health care professional that you deem appropriate and knowledgeable for your condition. Dana Plant's intent is NOT to replace any relationship that exists, or should exist, between you and your physician or any other health care professional.
There are no guarantees with intuitive energy healing, energy healing, and spiritual healing. Dana Plant is not a licensed medical doctor, physician, mental health care practitioner, or any other kind of licensed medical practitioner. Dana Plant practices healing arts services deemed complementary that do not require licensing by the state of California. Energy healing is intuitive in nature. Dana Plant facilitates spiritual healings in California as a Universal Light Church Minister. SB577 Complementary healing arts such as Reiki and intuitive energy healing do not require licensing by the state of California.